READ THE SENSATIONAL G-GIRL'S WEEKLY WEBCOMIC!
---
And get a preview of the G-Girl's origin by reading an illustrated
text adventure by DENNIS MALLONEE and MARK BEACHUM!
---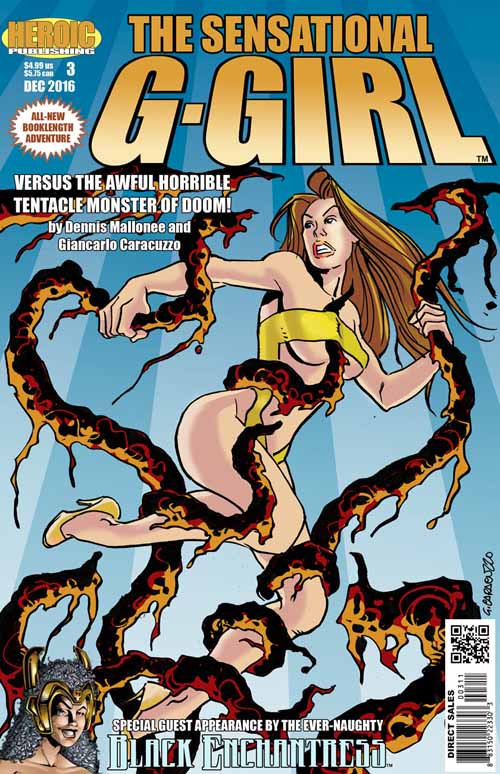 NOW ON SALE!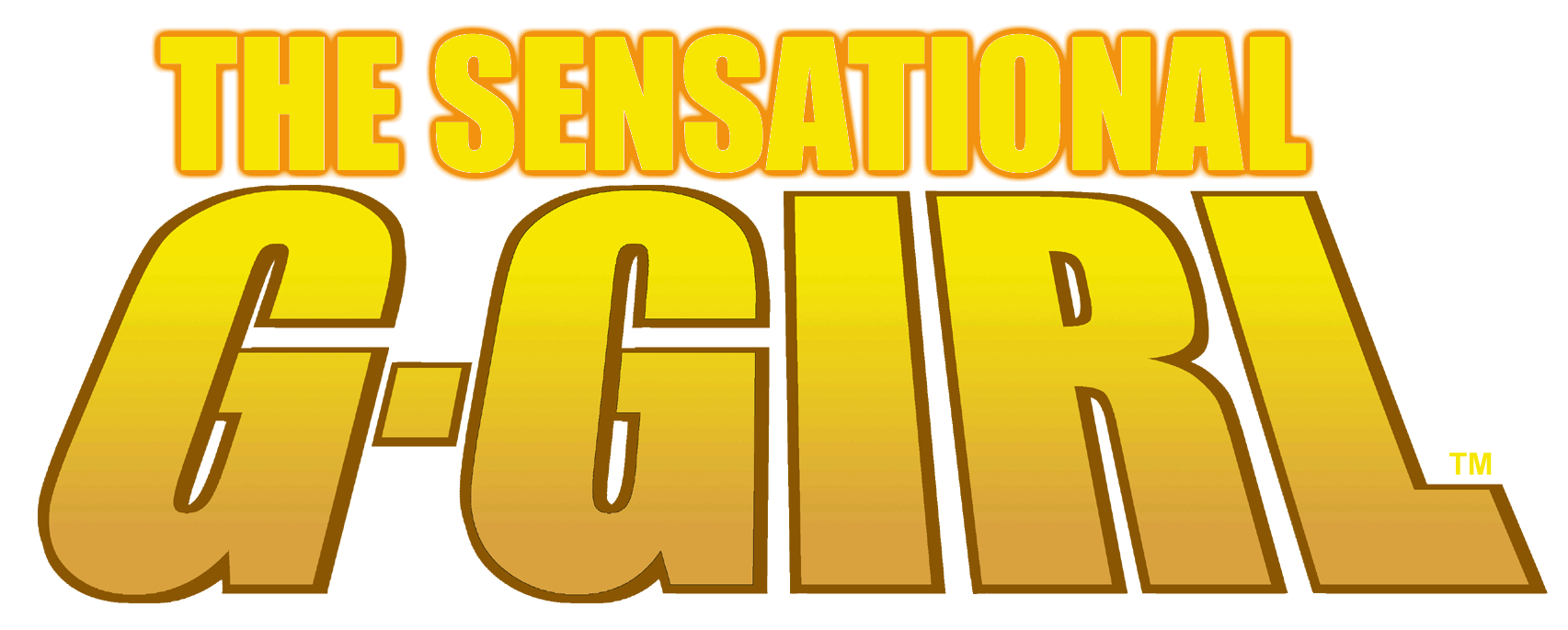 The third issue of the G-Girl's very own
comics magazine features
an all-new booklength adventure of America's
superhero sweetheart, with a special guest appearance by the ever-naughty BLACK ENCHANTRESS.

Flash back with us to Billi Jayne's very first battle as the Sensational G-Girl as she takes on DEMON's evil Black Limo and the awful, horrible Tentacle Monster of Doom, by Dennis Mallonee and Giancarlo Carracuzzo.

---
THE G-GIRL'S FANS SPEAK!


Just a note to say that the G-Girl story in Champions 58 is the single hottest thing I've ever read in a superhero book! I hope Beej's adventures continue in a similar vein and that we get to see more of Flare's "tutoring" sessions. Sex and super heroics is a great mix and you guys are doing it right. --Dethgrin
---
DON'T MISS THESE GREAT ISSUES!
FLARE ANNUAL #3


CHAMPIONS #55
Order copies of Champions #55 today, at $4.99 each, with a flat $4.00 shipping and handling no matter how many copies you purchase.

CHAMPIONS #58


CHAMPIONS #60


CHAMPIONS #62


---
CHAMPIONS #63


CHAMPIONS #64


SENSATIONAL G-GIRL #1


SENSATIONAL G-GIRL #2
Order copies of Sensational G-Girl #2 today, at $4.99 each, with a flat $4.00 shipping and handling no matter how many copies you purchase.

---
And be on the lookout for more adventures of the Sensational G-Girl
in upcoming issues of Champions and Sensational G-Girl!


SENSATIONAL G-GIRL #4
LOOK FOR IT IN AUGUST
Fhe G-Girl's in Asgard! And guess which handsome god of mischief is trying to persuade her to be Godheim's new queen? It's a booklength G-Girl adventure following right on the heels of Champions #66's "Opera Night."

SENSATIONAL G-GIRL #5
LOOK FOR IT IN JANUARY 2018
First, Billi Jayne meets the remarkably stretchy RUBBER-BAND MAN, by David Berge and James Webb. Then the question arises: Just where does the G-Girl's awesome strength actually come from? Find out in "The Source," by Dennis Mallonee and Luis Rivera.

SENSATIONAL G-GIRL #6
LOOK FOR IT IN APRIL 2018
In this issue, enjoy two sensational G-Girl new adventures. First, it's the thrilling conclusion to the G-Girl's adventure in Asgard. Then it's off to the rain forests of Numbelan for a showdown with the Jungle Lord.

SENSATIONAL G-GIRL #7
LOOK FOR IT IN JULY 2018
It's a double adventure treat when the sensational one takes on the threats of the Bee Czar and Sylvia the Last Vampire.

CHAMPIONS ANNUAL #3 LOOK FOR IT IN THE SUMMER OF 2018
When the G-Girl gets a surprise request from Flare and Liberty Girl to help them out with a USO show for our troops in Korea, how can she possibly turn it down? But there's more than just song and dance going on when MADAME DESTINY and the BLACK GIANT come to town. Heroic Publishing's three greatest heroines are together at last in an all-new book-length adventure.
---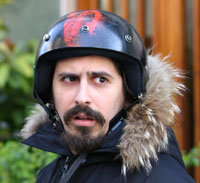 MEET SENSATIONAL
G-GIRL ARTIST
GAETANO PETRIGNO

In many of her adventures, the sensational G-Girl will be drawn in the clean, crisp style of the talented Italian artist, Gaetano Petrigno. Since this is a name that may be unfamiliar to American fans, we asked Gaetano to tell us a bit about himself. Take it away, Gaetano.

I studied at the Italin School of Comics, and am at the moment working on the comic book "Sensational G-Girl." I am also collaborating as an inker on the Red Whale publication, "Pop Pixie".

My work has been published in the Italian comic book, "Sangue e Pizzo Nero," with a story written by Francesca Paolucci. Moreover, I worked with Enrico Teodorani on the publication, "Adios Djustine."

The majority of my work has been as an inker for several Italian authors such as Aurelio Mazzara (Bluejaye) and Quirino Calderone (Maschere).

Now I am hoping to make it in the American market, and to continue my carrer as a comic book artist.
---

LIMITED EDITION
MARK BEACHUM
G-GIRL - AMERICA'S
NEWEST HEROINE PRINT


LIMITED EDITION
MARK BEACHUM
G-GIRL VS THE
ABOMINABLE OGRE PRINT