HERE'S WHAT'S ON
THE LIBERTY GIRL'S
DRAWING BOARD
LIBERTY GIRL #5
"The Sleeping Giant"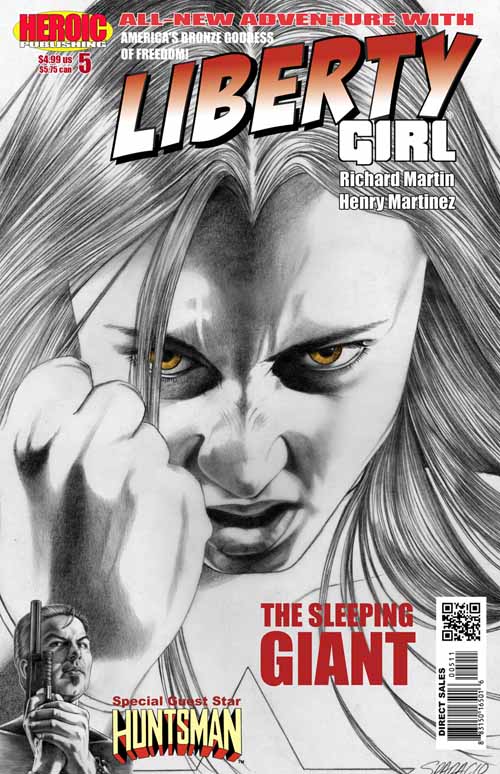 We're looking for contributions totaling $13500 to bring this issue to print. Thus far we have $4880. Your contribution will be most welcome.
---
Every contribution made from this page will go directly
toward the production of Liberty Girl #5.
Support this project and reserve your reward today!
---
WANT SOMETHING A BIT DIFFERENT?
Contribute $50 (plus $4.00 shipping) to this project, and receive an autographed copy of Steve Perrin's "Against the Axis" sourcebook for the ICONS role-playing game. It's an 80-page volume that provides a huge amount of background information about World War II and various members of the Vanguard of Freedom, including the Liberty Girl. It also features Fainting Goat Games' Stark City super battleground project and their "Great Game" superheroes in space project. If you're into superhero role-playing games, this is a wonderful thing to have.

Let's Fund This Too!
The 5th issue of LIBERTY GIRL will be a super-sized 52-page extravanganza featuring two great Liberty Girl adventures.

Leading off the issue will be a modern-day tale of the Liberty Girl. "The Sleeping Giant," by Richard Martin and Henry Martinez, is a 28-page adventure concluding the story that began in issue #4, and featuring a special guest appearance by the Huntsman.

This issue will also feature an adventure of the Liberty Girl set in the dark days of World War II. We haven't yet finalized which story that will be, but we can promise it will involve a threat worthy of the Liberty Girl's attention.

Richard's script is complete, and seventeen pages of Henry Martinez artwork have already been drawn. But there are eleven more pages of "The Sleeping Giant" to go. And we're looking to you to help us bring this project to completion. Every dollar you contribute will bring us that much closer to getting this issue into print.

YES! Please reserve for me a copy of the super-sized Liberty Girl #5. I am contributing $9.50, plus $4.00 in the US to help cover shipping costs (international shipping will vary). I understand that this issue is not yet complete, and that my copy will not ship until after this issue is received from the printer.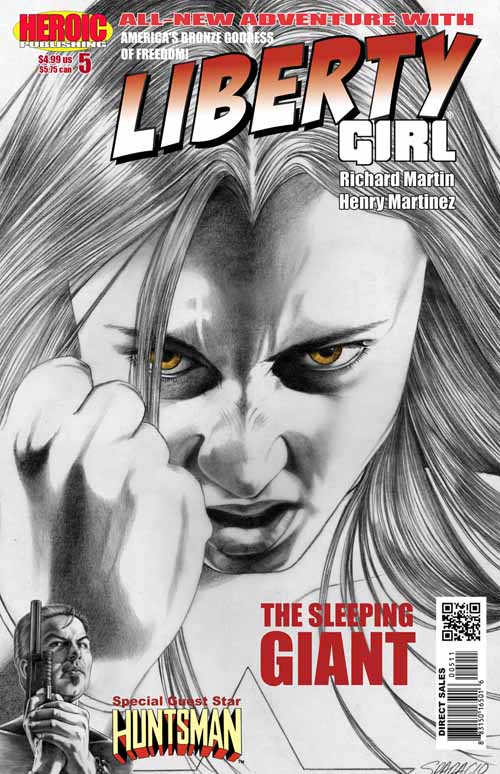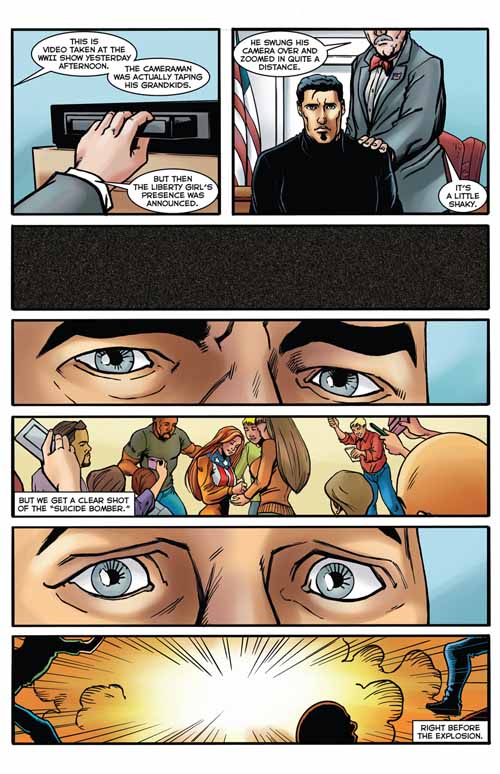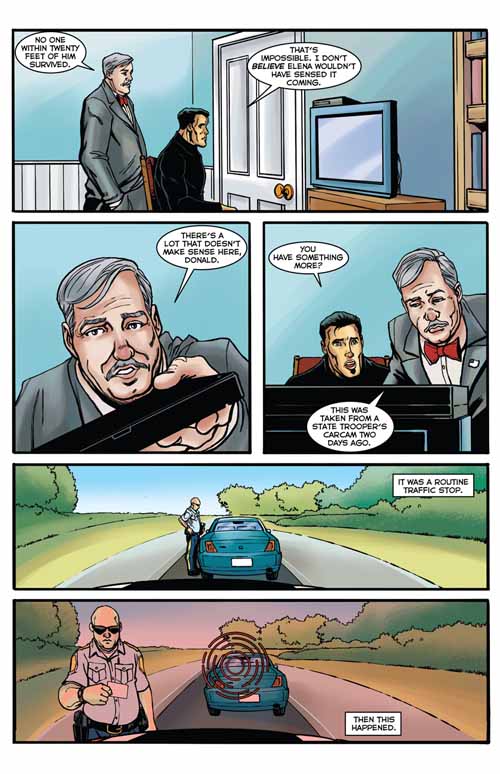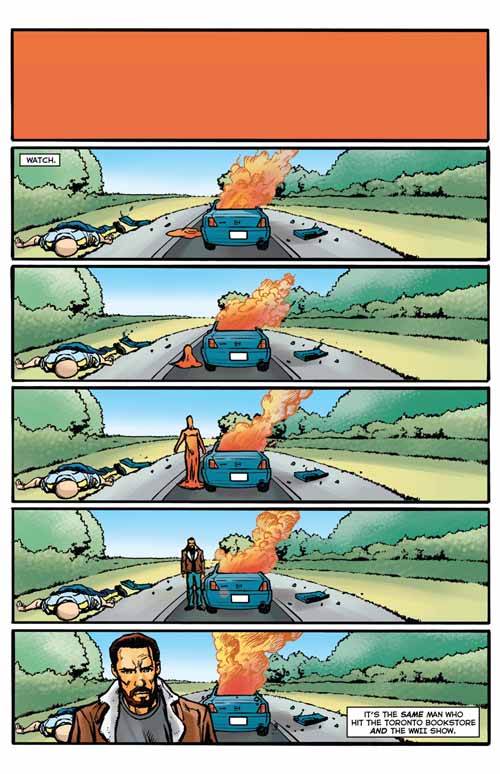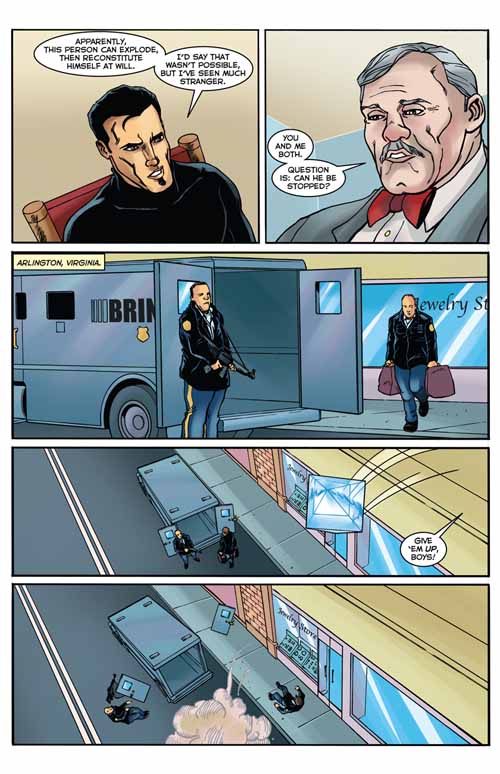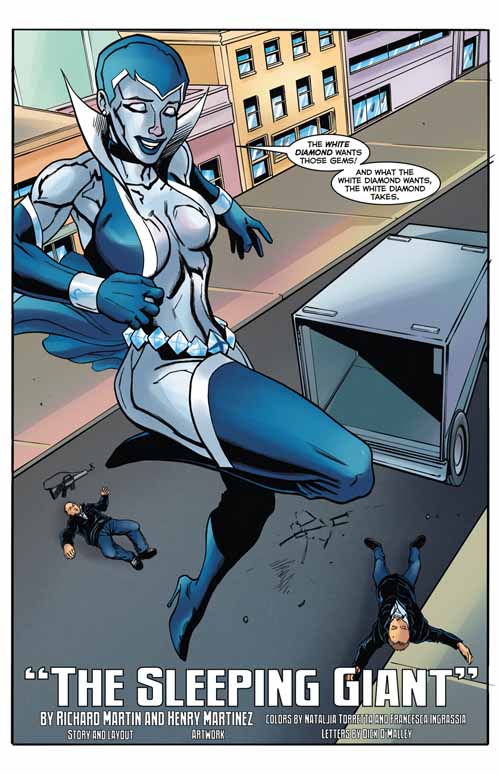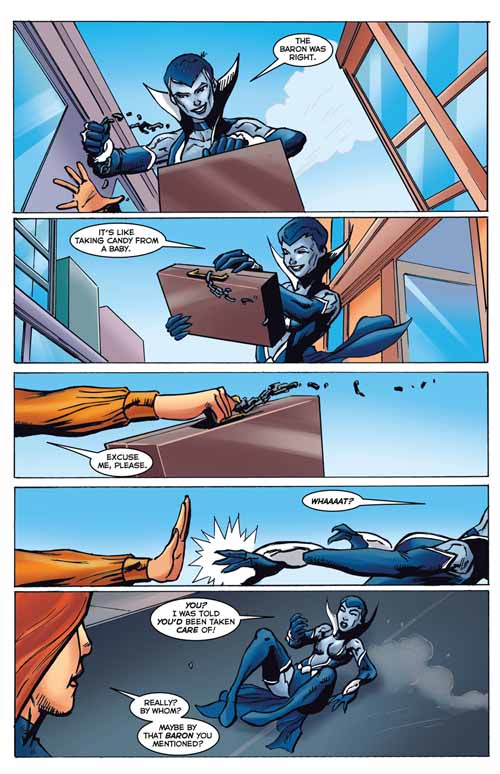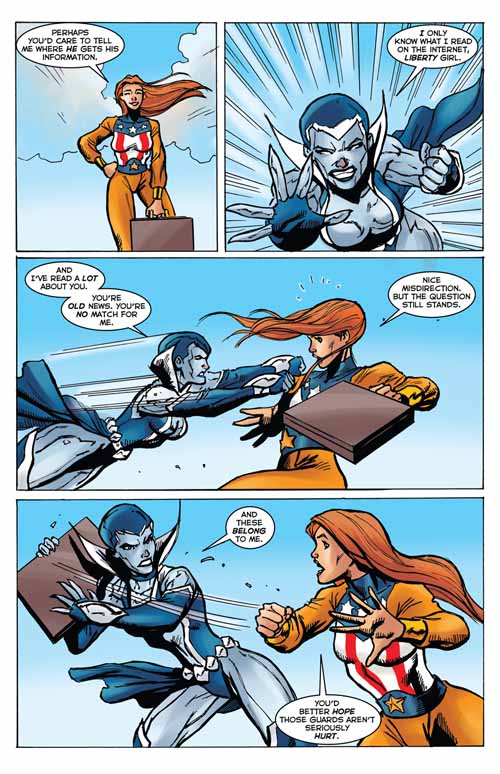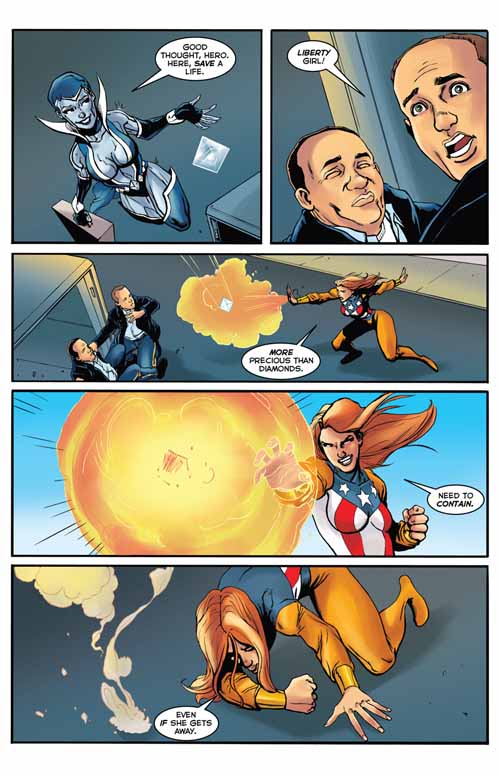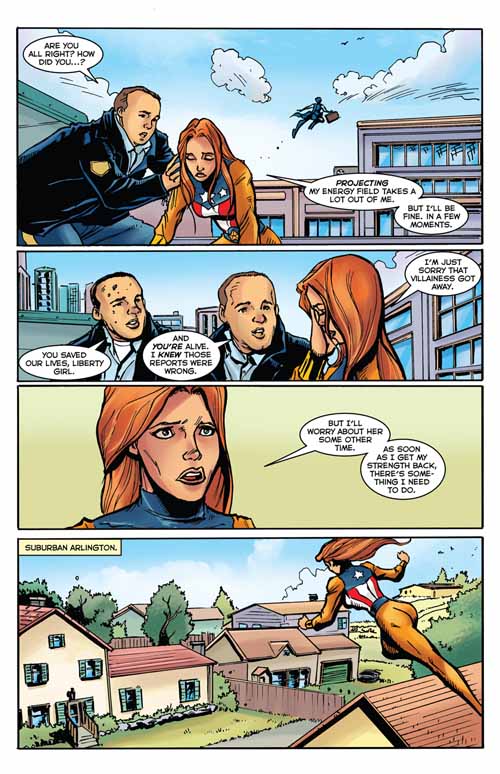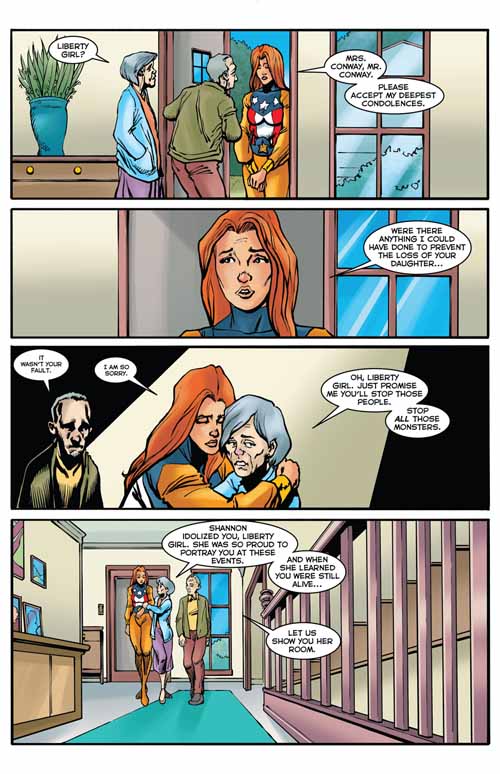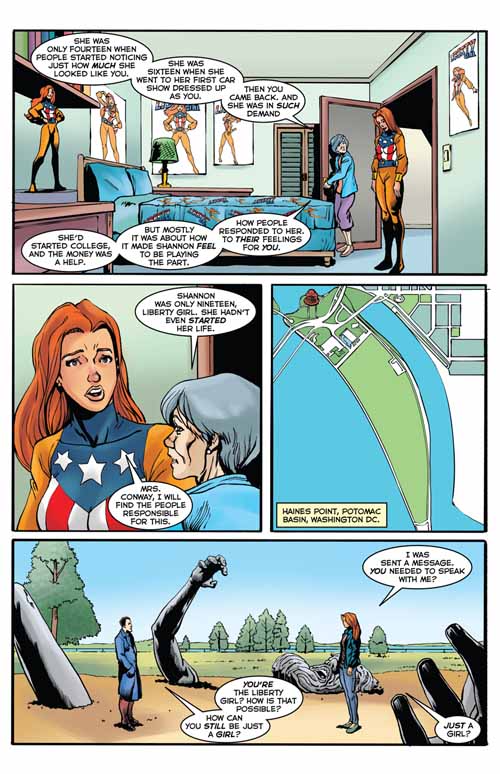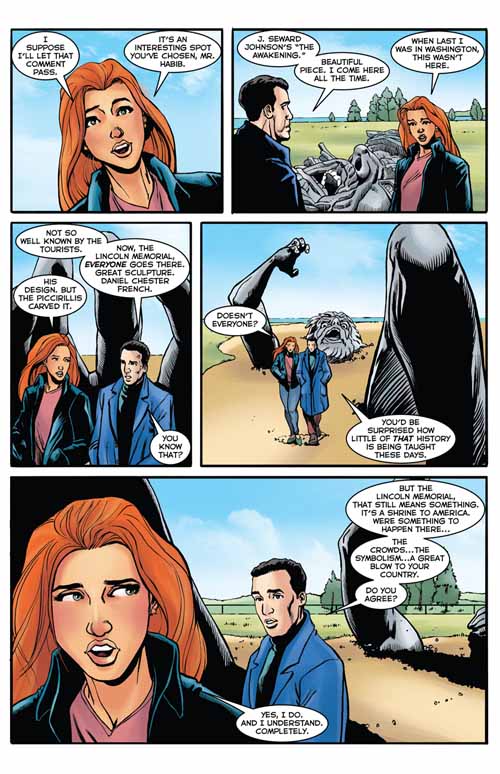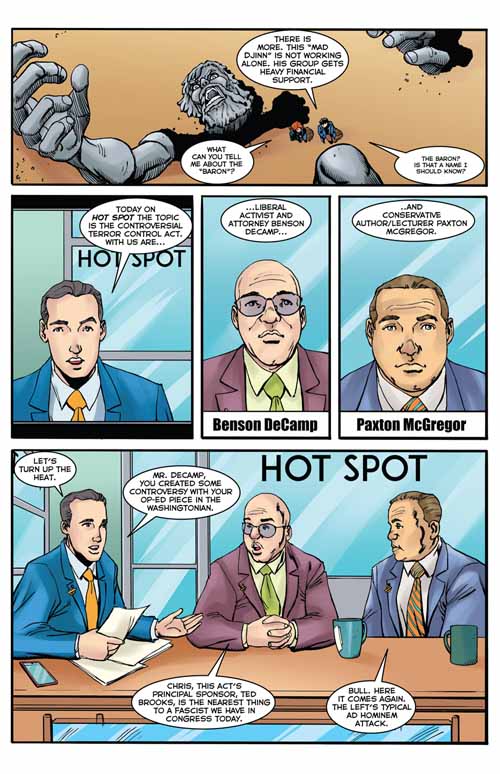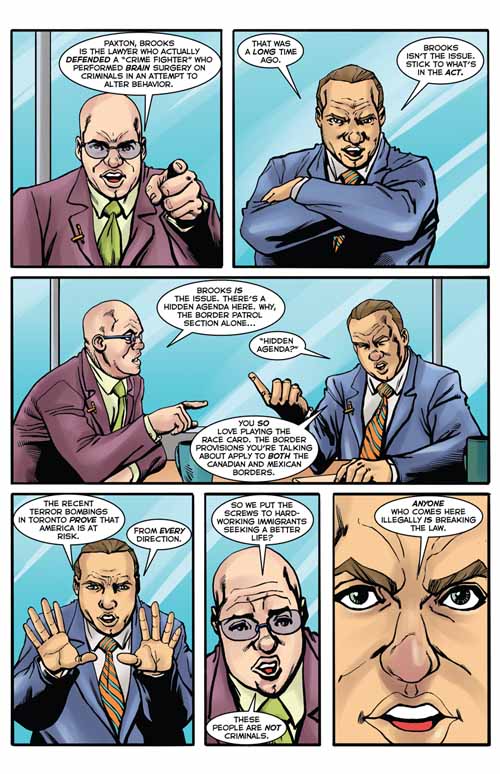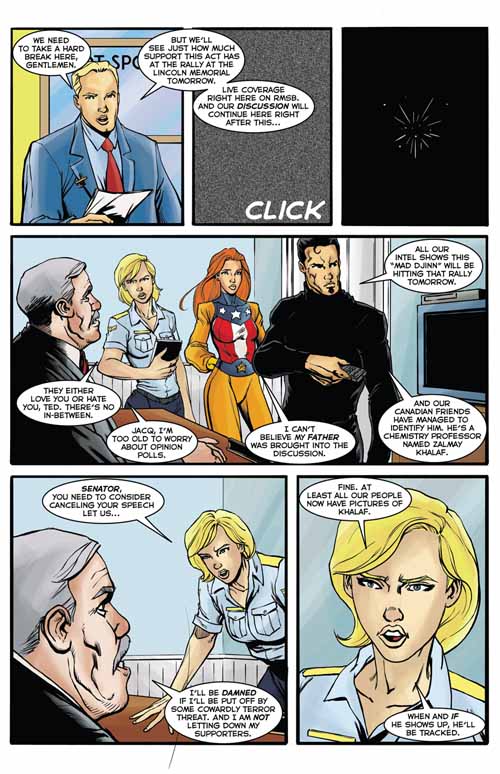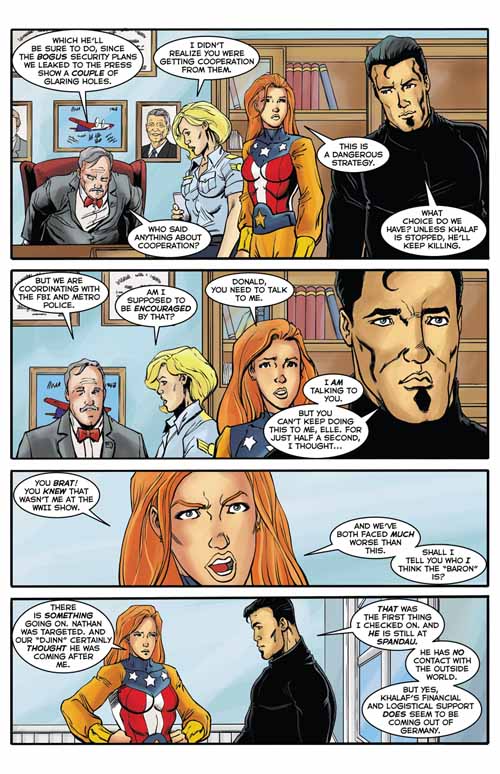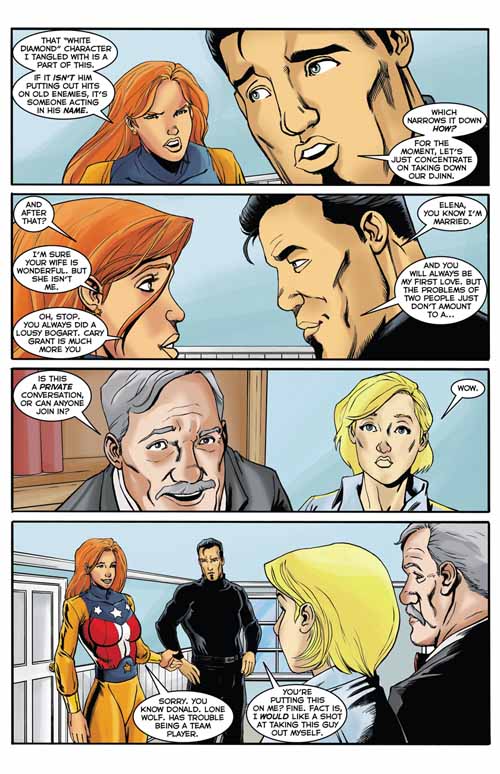 You can also add to your reward any or all of these great issues of Liberty Girl and Liberty Comics.
We should mention that we have very few copies remaining of the original editions of Liberty Girl #0, 2, and 3.
These issues will ship immediately upon recipt of your donation.

Please note that for donations in the US there will be a $4.00 charge to help pay the cost of shipping.
Shipping charges for international delivery will vary.


Liberty Girl #0
$15.00

Liberty Girl #1
$5.00

Liberty Girl #2
$15.00

Liberty Girl #3
$9.99

Liberty Girl #4
$5.00

Liberty Comics #0
$5.00

Liberty Comics #1
$7.50


---

Liberty Comics #2
$5.00

Liberty Comics #3
$5.00

Liberty Comics #4
$5.00

Liberty Comics #5
$5.00

Liberty Comics #6
$5.00

Liberty Comics #7
$5.00

Liberty Comics #8
$5.00


---

Liberty Girl Trade Paperback
$21.00

YOU CAN ALSO ORDER A COPY OF THE
LIBERTY GIRL TRADE PAPERBACK!

IT'S A 96-PAGE VOLUME COLLECTING
THE EARLIEST ADVENTURES OF
AMERICA'S BRONZE GODDESS OF FREEDOM.