THE WITCHGIRLS WILL RETURN!
WITH ALL-NEW MYSTERIES OF THE OCCULT!
---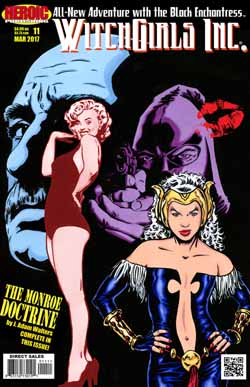 NOW ON SALE: WITCHGIRLS INC #11

The WitchGirls return with a J Adam Walters tour de force, as he follows up at last on his classic story from the very first issue of WitchGirls Inc., with special guest appearances by Doctor Arcane and the demonic WitchGirl Danielle.

Cover by J Adam Walters


---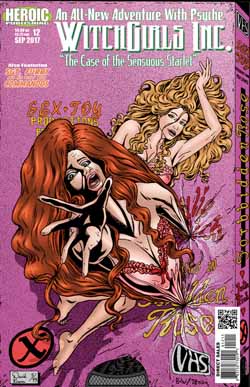 NOW ON SALE: WITCHGIRLS INC #12

First, our scarlet-tressed detective finds herself caught up in the world of porn video when she agrees to take on "The Case of the Sensuous Starlet.

Plus! Sgt Furry and His Teddy Bear Commandos return in an all-new adventure by J. Adam Walters.

Cover by David Gross


---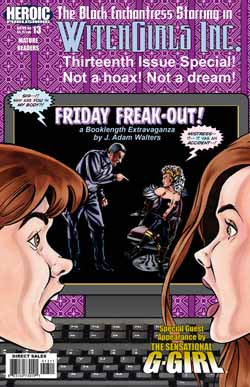 AND IN APRIL 2018: WITCHGIRLS INC #13

In a comic book event two decades in the making, DENNIS MALLONEE, JOE RUBINSTEIN, and GORDON PURCELL bring you THE QUEST FOR LADY ARCANE!

This nine-part adventure is currently scheduled to appear in the pages of Black Enchantress #8-9, WitchGirls Inc #13-14, Flare #50-51, Heroic Spotlight #30, and Lady Arcane #5-6.

So get ready for the long-awaited return of Lady Arcane to the Heroic Publishing universe!