THE HEROIC BLOG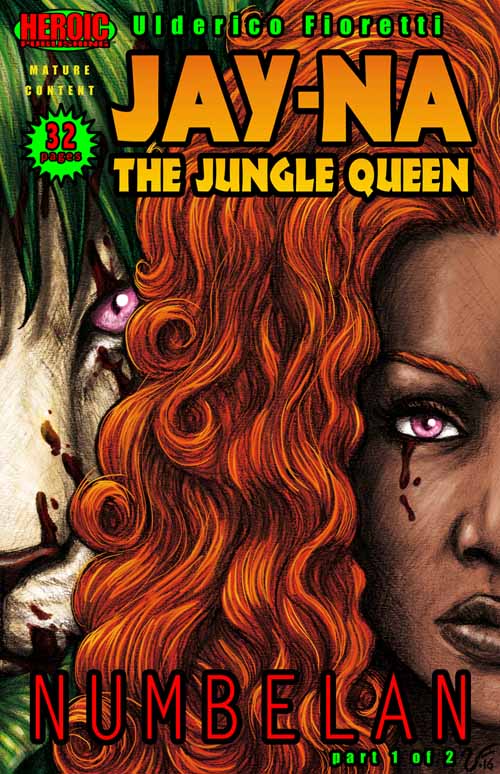 19 March 2017

COMING THIS SUMMER! Ulderico Fioretti is hard at work on a brand-new project featuring none other than JAY-NA THE JUNGLE QUEEN. When she first appeared in League of Champions #15, did you suspect that there was more to Jay-Na than met the eye? Well, you were right. The goddess-spirit of the Jungle Queen is as ancient as the world itself. Now, for the first time, learn the secrets of the origin of Jay-Na in the brilliant two-part graphic novel, Numbelan. The release date hasn't yet been set, but we're expecting Book One to be available in late summer or early autumn. As we get more information, watch for news about this fantastic project here on the Heroic Publishing website.


26 February 2017

We have a surprise in store for you! The color work for Tigress #8 is complete, it's almost ready to go to the printer, and we've added it to our schedule for an April release. Visit out Previews page and take a look at what our savage heroine has in store for you.


27 January 2017

It's here! Our printer turned this issue around in record time! The all-new 11th issue of WitchGirls Inc is now on sale. Subscription copies will be going out in about a week, along with Champions Adventures #14 when it arrives. But if you're a retailer who wants to have this issue in stock, get in touch with us now. And if you're a fan who hasn't yet placed your order, there's no reason to wait.

12 January 2017

Good news for WitchGirls fans! We've bumped the release date forward a month, which means you won't have to wait until March to see this J Adam Walters tour de force starring the Black Enchantress. It will be on sale on or about February 15. Order your copy today!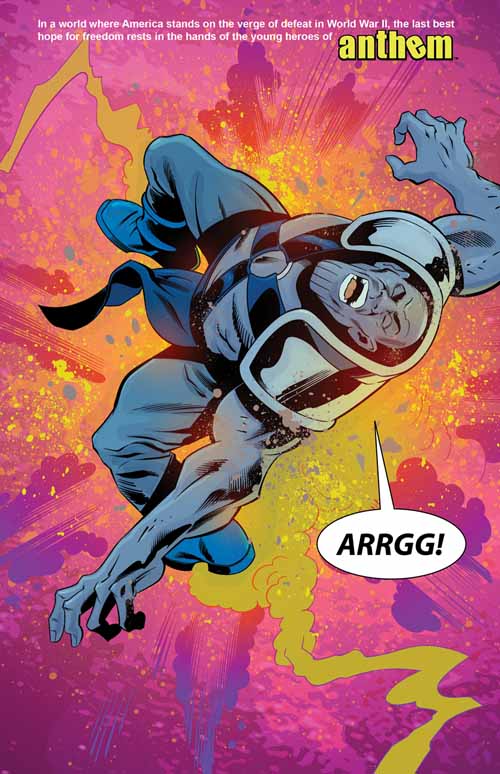 2 January 2017

The long-awaited sixth issue of ANTHEM is in the works! Roy Thomas and Benito Gallego have started putting it together. We're yet sure just when it will appear, but as soon as we know more, you'll know it too.

1 January 2017

Happy New Year everyone! We hope your Christmases went well. Stick with us this year. There's a whole bunch of new stuff in the works. We'll just have to see how much of it we can get out there.

14 December 2016

The Flare/Psyche crossover issues are here! Flare #45 and Psyche #5 are now on sale! Order these two great issues today!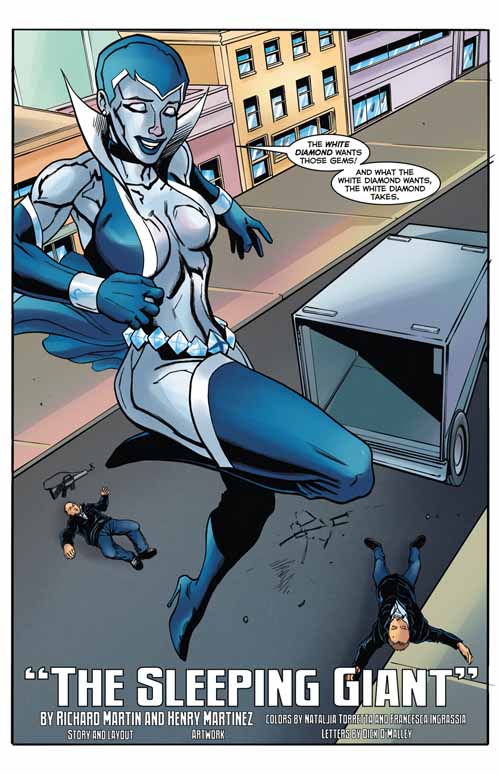 11 December 2016

The LIBERTY GIRL is on her way! CHRIS MARRINAN has stepped up to the challenge of drawing a new series of adventures starring America's bronze goddess of freedom! Our tentative target date for the release of Liberty Girl #5 is July 4, 2017. Although we may not be able to meet that deadline, we'll certainly give it our best shot.


4 December 2016

BIG NEWS! Ulderico Fioretti is ready to start working on a pair of full-scale graphic novels featuring the true, untold story of the strange land of Numbelan, and the origins of JAY-NA THE JUNGLE QUEEN! If, while reading the saga of the Chaos Lords in recent issues of League of Champions, you got a sense that there's quite a bit more to Jay-Na than meets the eye, you were absolutely right. We haven't yet set a release date, but as soon as we have something definite we'll share it with you.

14 November 2016

We didn't plan it this way, but December is going to be Flare/Psyche crossover month! While our shining goddess of the light is making a guest appearance in Psyche the Occult Detective #5, our beautiful occult detective will be returning the favor in Flare #45. Sometimes things just work out. Visit our back issue page and place advance orders for these two great issues today!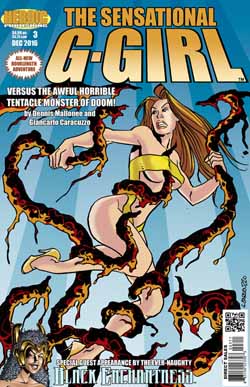 25 October 2016

The third issue of Sensational G-Girl has arrived! They came early from our printer, along with copies of Heroic Spotlight #25. And since there's no reason to keep you waiting, subscription copies have already gone out. If you aren't a subscriber, just visit our Previews page and place your order today!

26 September 2016

Our troubles are your treat! In order to deal with deadline problems, we've had to reschedule a few stories. And that means Champions #64 will feature THE ORIGIN OF THE NEMESIS GIRL! The secret of how Jamie Jensen went from being a seemingly normal young woman to a six-foot superstrong heroine is at last about to be revealed.

3 September 2016

Good news for fans of the Huntsman! The super-sized first issue of THE HUNTSMAN has arrived early! So instead of having to wait until October, we're sending subscription copies out today. This issue includes a retelling of the Huntsman's origin, along with a bonus tale that sets the stage for next issue's crossover with ETERNITY SMITH.

25 August 2016

It had to happen! Relive the classic confrontation between our teenaged titans of the tempest, as Blue Bolt and Sparkplug face off against each other in the pages of Heroic Spotlight #24, now on sale!

7 August 2016

Physical copies of the fourth issue of Psyche the Occult Detective are now available! The digital edition's been available from our various digital distributors for a while, but we hadn't had actual physical copies. Now we do! Subscription copies have already been sent out. If you haven't yet ordered your copy, do it today!

12 July 2016

We should mention that copies of both Flare #44 and Tigress #7 have arrived. If you haven't already ordered these brand-new issues, now would be an excellent time to do that.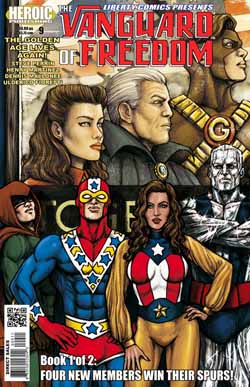 10 July 2016

We may have missed it this year, but there's a July 4 celebration heading your way in 2017 when the LIBERTY GIRL returns to a regular quarterly publishing schedule. On top of that, she'll be joining the legendary VANGUARD OF FREEDOM that same month in the 9th issue of Liberty Comics. And in August, she'll team up with FLARE and the SENSATIONAL G-GIRL in the very first super-sized LIBERTY GIRL ANNUAL. It's a long time to wait, but we promise the results will be well worth it.

2 July 2016

THE HUNTSMAN is returning to his own magazine! The first super-sized 52-page issue will appear in October, reprinting the first two chapters of the three-part origin of the Huntsman, plus a classic tale from the pages of ETERNITY SMITH that sets the stage for a brand-new crossover adventure in issue #2! We haven't yet decided on the artist, but writer Steve Perrin is already hard at work on developing the plot for this first-ever meeting between the leader of the League of Champions and our heroic guardian of the stream of time.

1 June 2016

It's June! And we want to thank all of Billi Jayne's fans for making the first two issues of Sensational G-Girl #2 such a rousing success. When the digital edition of Sensational G-Girl #1 was released, we had our biggest week of sales ever. Moreover, sales on that issue have continued steadily. We were also surprised to receive copies of issue #2 so early. They really shouldn't have arrived until toward the end of this month. But they are here, so you can place your order today. As far as future issues go, there will be a bit of a gap. Our talented team of G-Girl artists is hard at work on issues #3, 4, and 5, and we will be releasing issue #3 as soon as possible, but it isn't ready yet. What we can promise you right now is that it won't be any later than December. So hang tight. There is more of Billi Jayne on the way.

13 May 2016

They're here! Sensational G-Girl #2 and the super-sized Britannia #1 have arrived from our printer. The second issue of Sensational G-Girl features two brand-new adventures of America's Superhero Sweetheart. And Britannia #1 presents all five previously published adventures of the Lion of Britain, in full color, including several new pages of story. These are two comic books you won't want to miss. Order your copies today!

30 April 2016

The She-Bat is back! MURCIELAGA SHE-BAT #16 is finally, firmly on the schedule for an October release. This issue features part one of the origin of Murcielaga, and is not to be missed!

7 April 2016

Heroic Spotlight #23 is here! In addition to Tim Burgard's classic two-part KNIGHTSHADE adventure, there's a brand-new FANTASTIC GIRL mini-adventure. Subscription copies will be going out tomorrow. If you haven't already ordered it, hop on over to our previews page and do the deed.

4 April 2016

WOW! Just . . . WOW! The digital edition of Sensational G-Girl #1 went up on ComiXology last Wednesday, and through Saturday (in just four days!) gave us our biggest week ever, obliterating our previous sales record, generating five times the revenue we've seen in any other ComiXology week! And on DriveThruComics, it went up on Saturday, immediately grabbed the #1 hot seller slot, and has been holding that ever since. Thanks so much to all the G-Girl's wonderful fans, old and new! Now let's get that second issue out there asap!

31 March 2016

BRITANNIA is at the printer! All five published adventures of the Lion of Britain are coming your way in color in a super-sized 52-page volume that will go on sale in early April. Reserve your copy today!

24 March 2016

Did we mention that Sensational G-Girl #1 and Flare #43 have arrived from our printer? The first issue of the G-Girl's very own comic book is a super-sized 52-page book featuring five adventures (including a guest appearance by Flare). And the new Flare issue features a showdown between the villainous Steel Shrike and the Flare Crew! If you haven't yet ordered these excellent new comic books, go ahead and place your order today!
BLOG ARCHIVE

NOW ON SALE


COMING SOON